Watchdogs Bouquets
Bouquet 3
Our third award goes to Bryan Chalker, a former council "Heritage Champion" who had taken an interest in RMS Titanic after discovering that the cranes on her deck were made by Stothert and Pitt in Bath. From there he discovered that Bath also provided a survivor of the shipwreck, Winnie Troutt (full name Edwina Celia Troutt) who was the last living survivor before she died in 1984.
We were aware of Bryan's interest in the Titanic (the ship, not the film) and from conversations with him at various Heritage Open Day events we knew that the cranes on its deck were made by Stothert and Pitt. So we were not surprised when he mentioned to us that Winnie Troutt was the last survivor of the Titanic to die, and that she came from Bath. Bryan had the idea that Bath ought to mark the oldest survivor of the Titanic in some way, ideally with a plaque of some sort in a location relevant to Winnie's residence in Bath, and he asked us to find out where she had lived.
We did some research which revealed that Winnie was actually Edwina, and had been born in Claverton Street, but the house she was born in no longer existed because it was demolished to build Rossiter Road. We did identify a couple of other short-stay addresses in the Widcombe and Southgate area and her final address before she set off on the doomed ship was in Newark Street. Newark Street as dwellings was demolished to build the Southgate Shopping Centre, but as a street name and location it still exists. We passed all this information back to Bryan and heard nothing more for a while.
Then one of our members told us that a plaque had appeared in Southgate and we were sent some photographs, one of which we featured on out front page when we received it, and the set we now reproduce below.
It looks as though Bryan has succeeded in getting Winnie publicly acknowledged, and he did so in the style which he showed when he was a Ward Councillor: doing what he sets out to do with the very minimum of fuss or publicity. The least we can do is provide him with a bouquet to let him know we had noticed.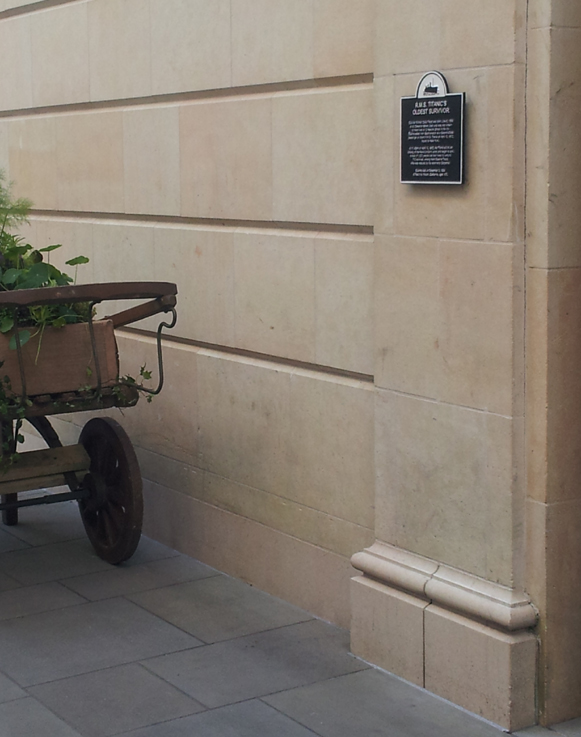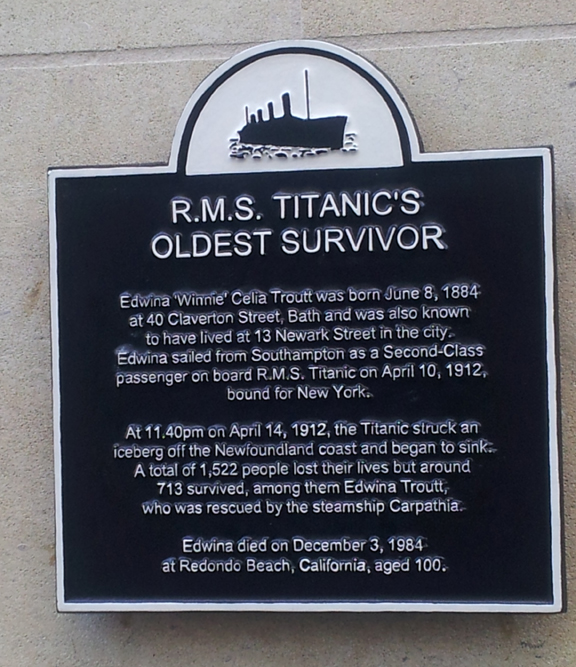 The Formal Unveiling on 3 July 2019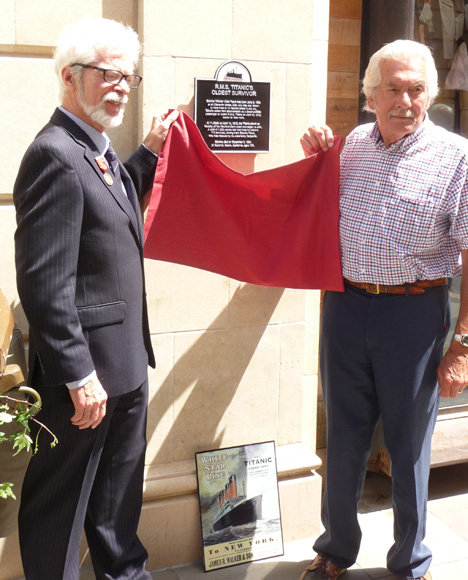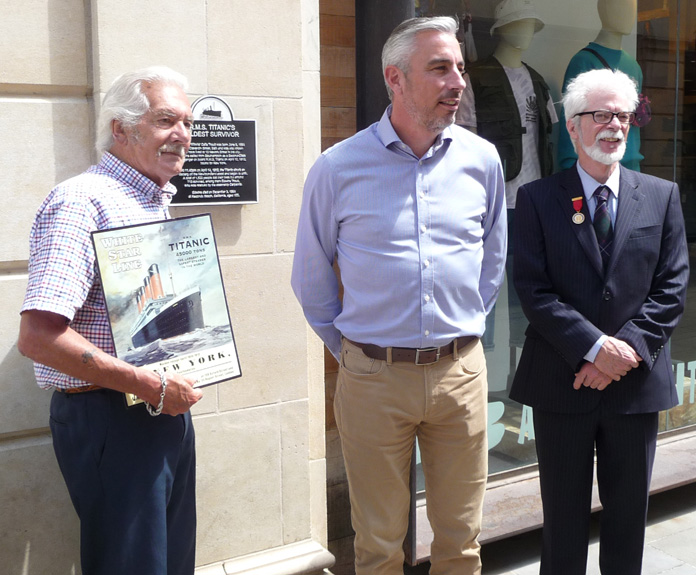 In left picture: Patrick Anketell-Jones and Bryan Chalker In right picture: Bryan Chalker, Guy Henderson and Patrick Anketell-Jones
Patrick Anketell-Jones is a former Bath Councillor,
Bryan Chalker is a former Mayor of Bath and council Heritage Champion,
Guy Henderson is the manager of Southgate Shopping Centre.